2nd trip to Families de la Esperanza, Pueto Vallarta.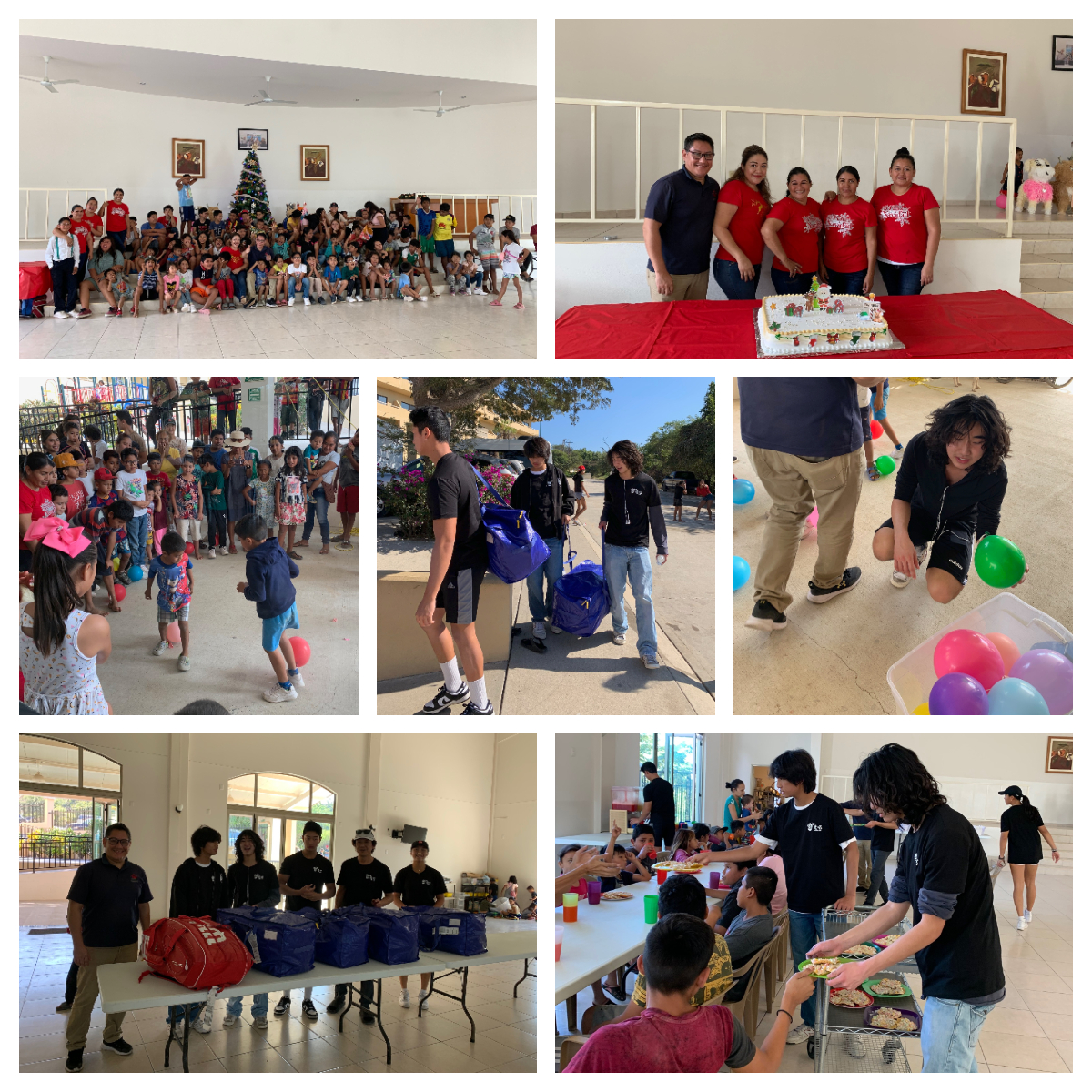 5 years later, here we are again. We brought 30 tennis racquets, 50 backpacks filled with school supplies, tennis shoes and clothes. Thanks to Angela, Ben and MJ for coming with us! Thank you PlayItOn club @Lick Wilmerding High School for the donations!
Dec 21
800 balls recycled.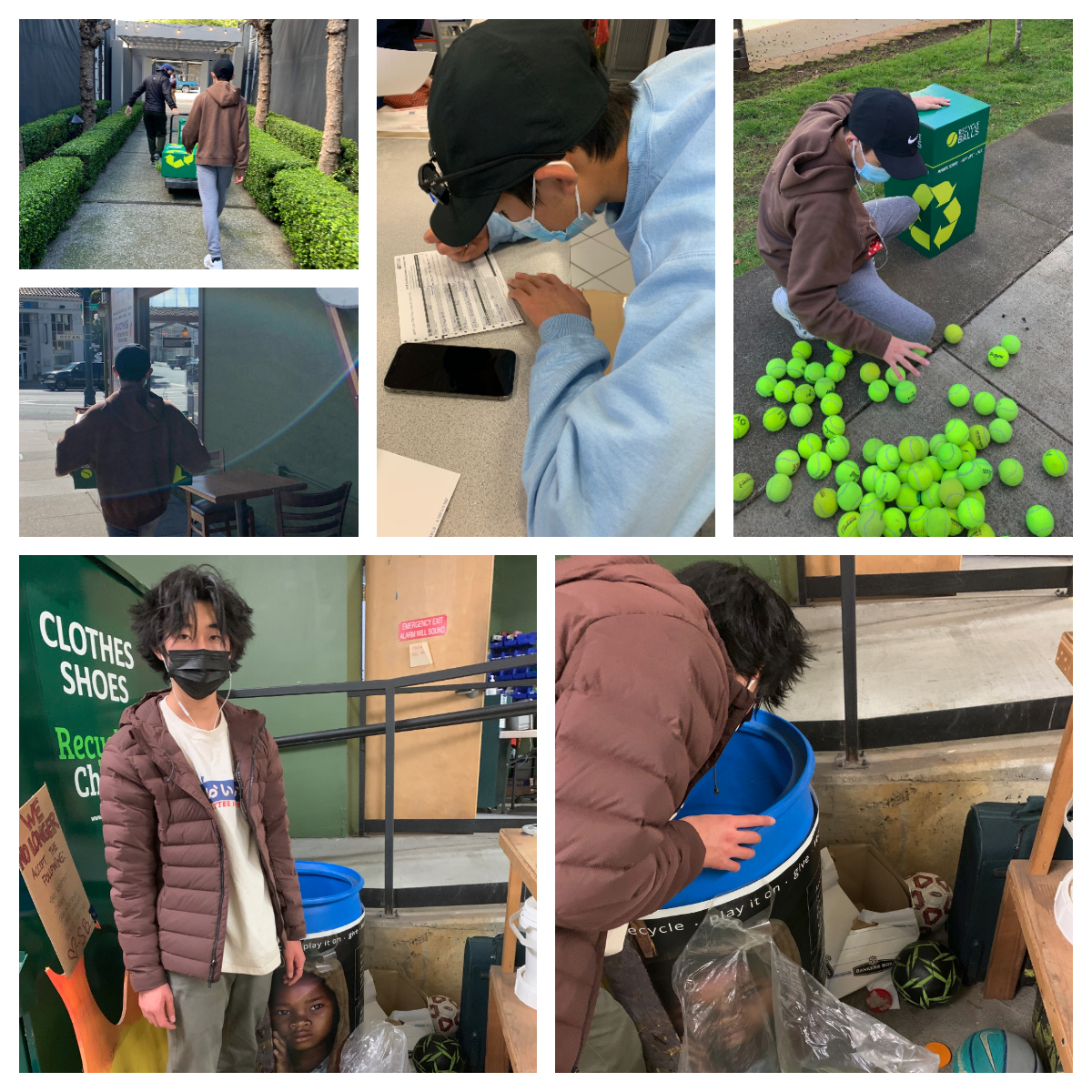 800 balls recycled.
Mar 06
Today we shipped 600! Way to go!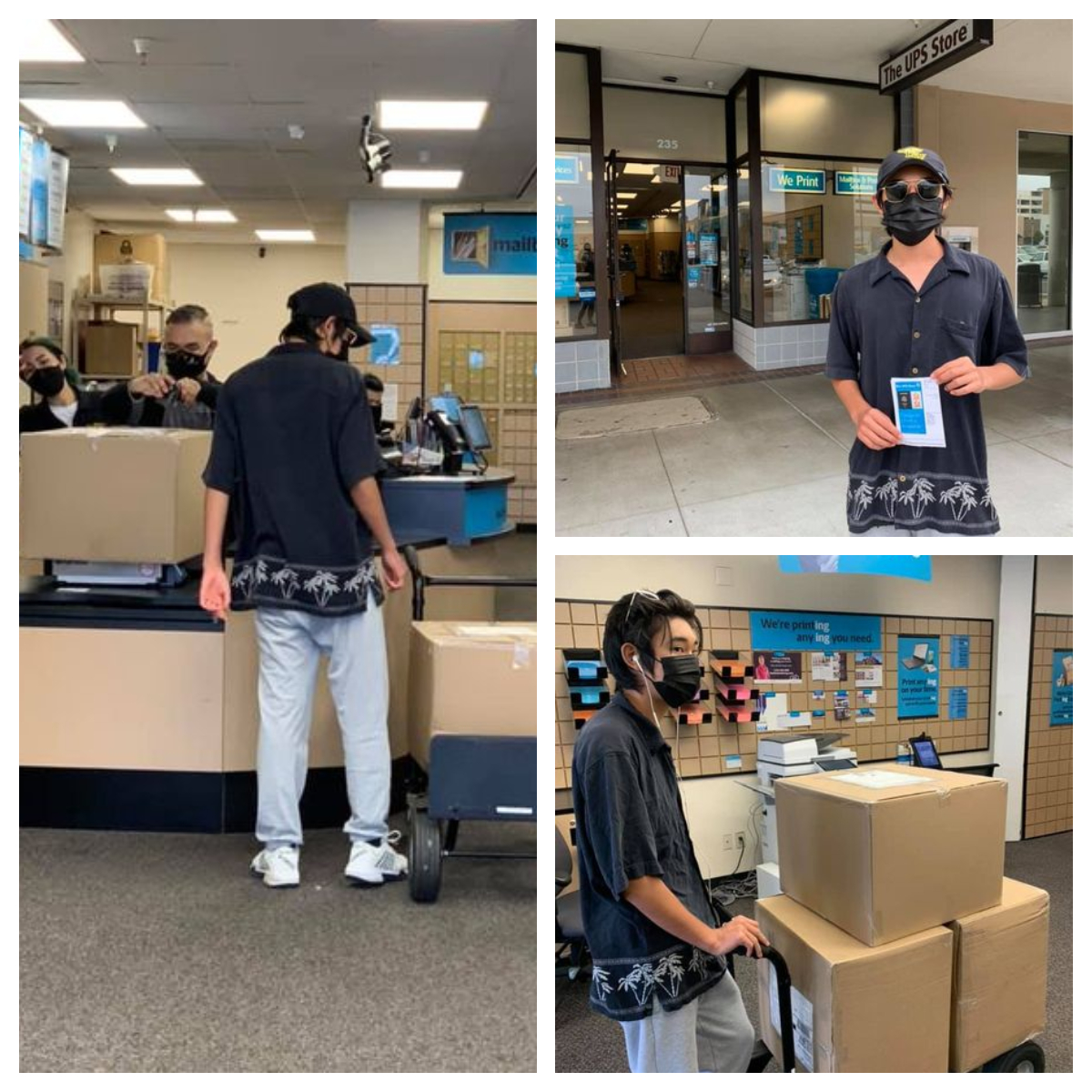 Due to the global pandemic, the past 15 months have been slow. Yet still we managed to recycle 1800 tennis balls, 30 tennis racquets and numerous clothes and shoes. Today we shipped 600! Way to go!
Jun 30
Warm greetings from Uganda!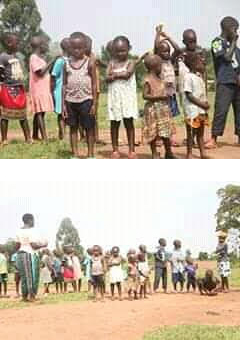 Dear Play it on (Este Liu)

Warm greetings from Uganda!

Thank you so much for the nice work your doing for the underprivileged children in the world of tennis so that they get to know any good sports in their lives.

Recently I started the tennis project in Kyegegwa in Fort portal Uganda under Kin Initiative the project that i told you before, I named the tennis project share sports with kids initiative Uganda, because of what i have went through with the game.

I started training the kids how to play, hold and serve the tennis ball, using my few old rackets and the tennis rackets that you sent for us in Uganda Africa which are keeping a smile on us, the kids said and found tennis as a good game to be played that they have never thought that it exists, and they are able to learn how to play the game as they admire those young girls and boys swing the racket in sports newspapers.

I have been studying the area where the project is and i have seen that the highest number of the kids in area are orphans and refugees in real need, same don't have clothes, shoes, don't go to school and other move bare footed.

When i had a short visit to Gomba, a district in Uganda for one month visit to the kin Gomba project, I had went with two more tennis rackets , i found that the kids around never knew how a tennis ball and a tennis racket looked like, they asked me what what was the use and the name of the tool i was holding in my hands , i said to them that it was a tennis racket, it is used for for playing tennis a game where you hit a ball to a friend.

I got my old net and tied it on two poles and started training them how to hold the racket serve and play a new game tennis that they never new, though they have not yet turned up. We are in great need of used or new tennis balls for use.

Tennis is growing fast her with the help of the drives you sent and i have so far made it up to two tennis project in two districts Gomba and Kyegegwa share sports with kids. We are very thankful for the help your giving to us, We wish you a happy merry Christmas and a happy new year. Also i have two emails i use both.

Hope to talk next time. I used my mother's phone to write to you.

Have a nice day,
Ben Paul.
Dec 24
Greetings from Uganda!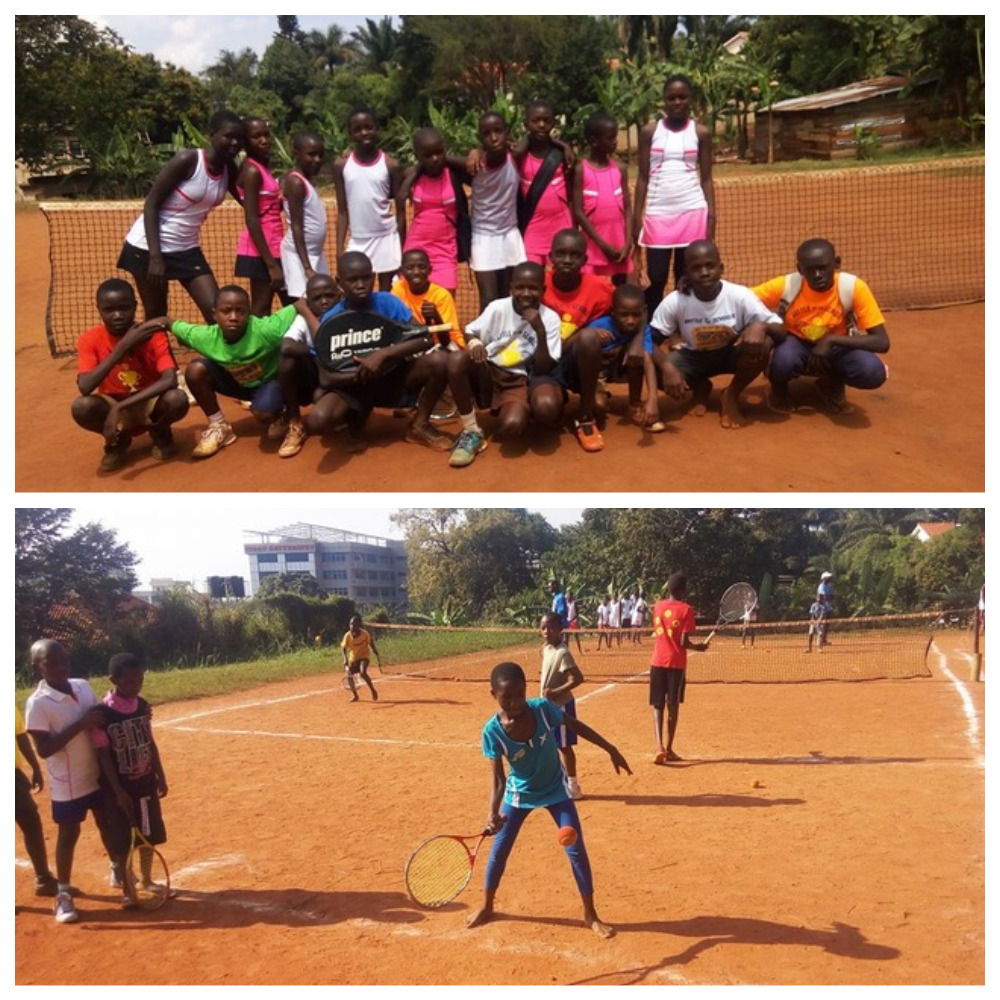 Dear Este Liu,

Greetings from Uganda!

I still thank you very much for the tennis rackets that you sent for the kids in Uganda to enjoy tennis. The tennis rackets have made a big change with the kids. i tried to grip some of my old tennis rackets with the grips that you sent in the package and they are looking nice also many kids have got interest in the game and i have made it up to 7 new kids.We have a few problems with our small tennis as here it is a rainy season it over turn to some muddy, creating tennis difficult, also we lack tennis ball. I have attached a few photos that i aimed to take of the kids. I ask you to take our greetings to members of PlayItOn in San Francisco and also that we love you and we are happy for every support your giving to us in Uganda.

I am sorry for taking too long without writing,I have been busy with the school year and it came to an end yesterday, recently this year I came up to join a minor seminary here in Uganda for my high school and every thing of mine came to a change, and I am up for the next year.

looking forward to hearing from you.

Yours faithful,
Ben Paul.
Nov 27
Thank you Hilary of San Francisco Department of the Environment! And thank you Santiago!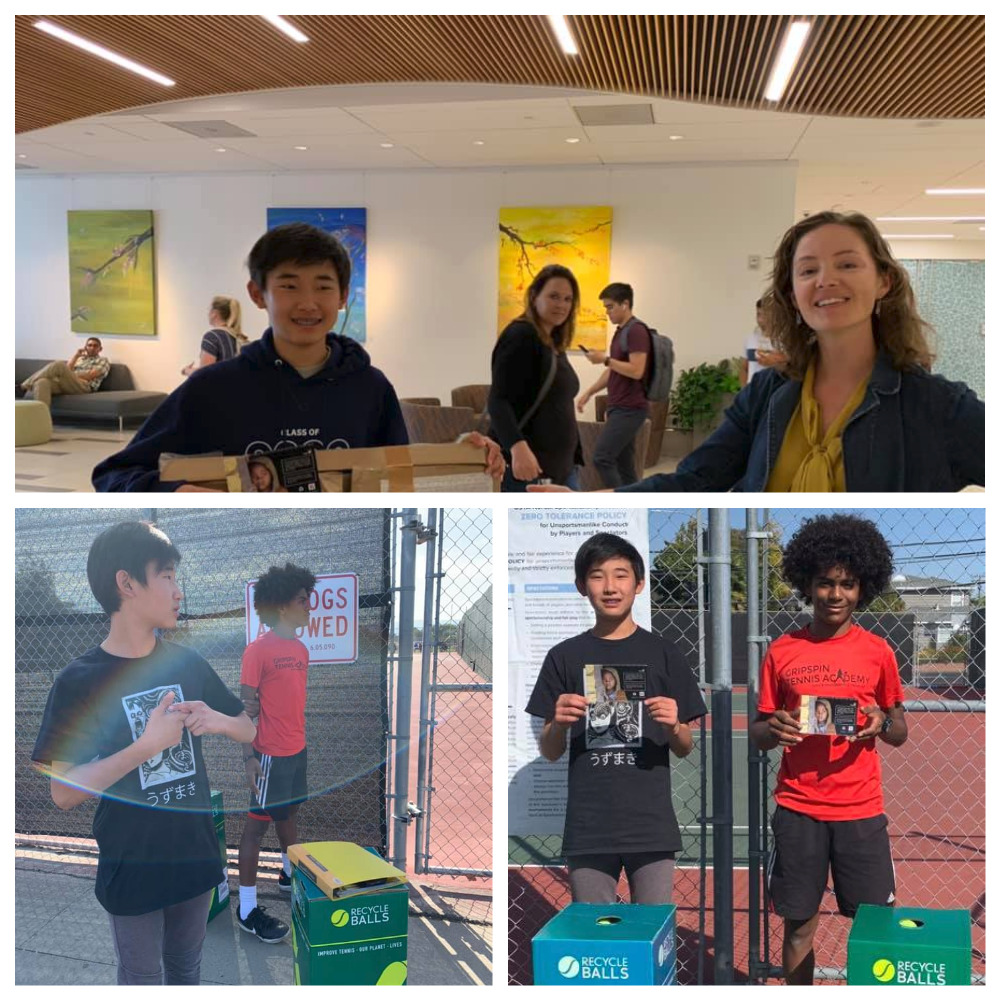 Thank you Hilary of San Francisco Department of the Environment for donating the quickshio bins to PlayItOn! Santiago, we really enjoyed meeting you and thank you for donating 500+ balls! These balls are in their way to recycleballs.org!

Also a big thumbs up to Santiago, an ambassador for Net Generation, another non profit charity. Hope to see both of you again soon!
Oct 13
Donations For Uganda
From California to Uganda, hope these tennis racquets help kids in Africa to Play it On!
Sep 25
PlayItOn receives cash donations from now on!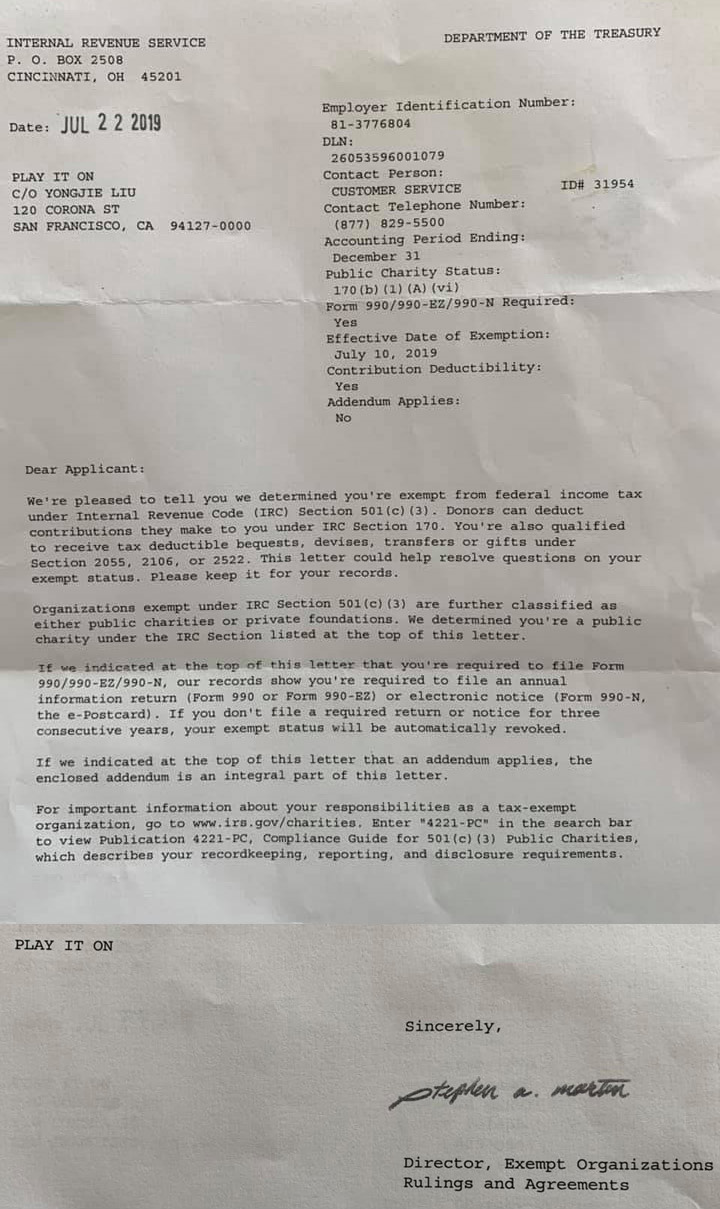 Great news! PlayItOn is officially approved by IRS to receive cash donations from now on. Let's play it on!!!
Jul 27
Thank you Coach Liu And Mr Mike Kahn!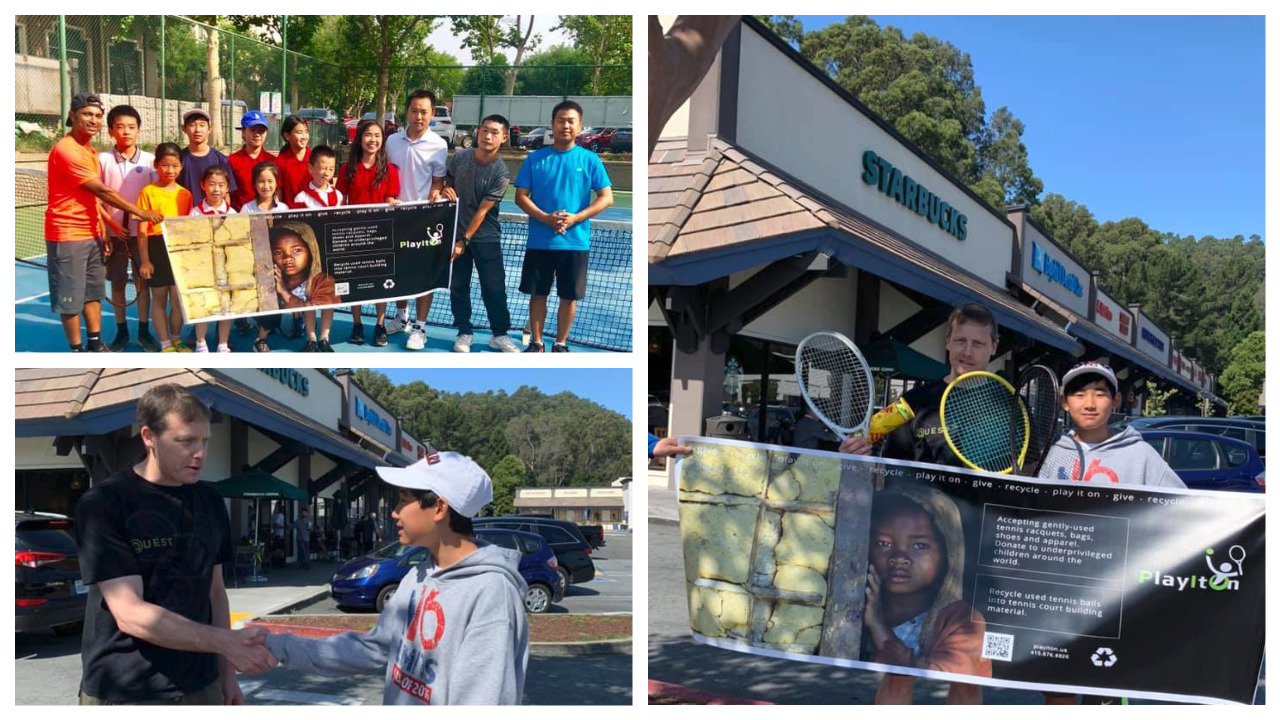 Thank you Coach Liu for helping PlayItOn donate tennis racquets to local kids in need during summer 2019 Beijing trip!

Thank you Mr Mike Kahn for supporting PlayItOn! Some of your donated racquets are helping kids around the world playing tennis!
Jul 25
First donation trip to Puerto Vallarta, Mexico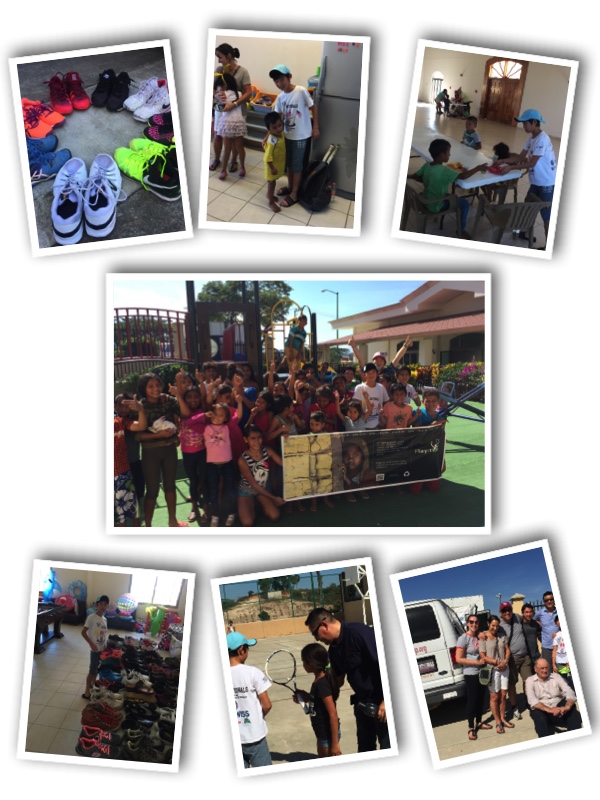 14 tennis racquets, a dozen pairs of shoes, 30 USTA tee shirts handed to the children of Families at the Dump in Puerto Vallarta, Mexico. It is priceless to see the smiles on the children's face when they play tennis for the first time in their life. Thank you Families at the Dump (http://www.familiesatthedump.org/index.php?page=about-us) for giving Play it On the opportunity to serve lunch, donate and give tennis instructions. We will be back with more tennis equipment!
Dec 21
Thank you Bay Club SF Tennis!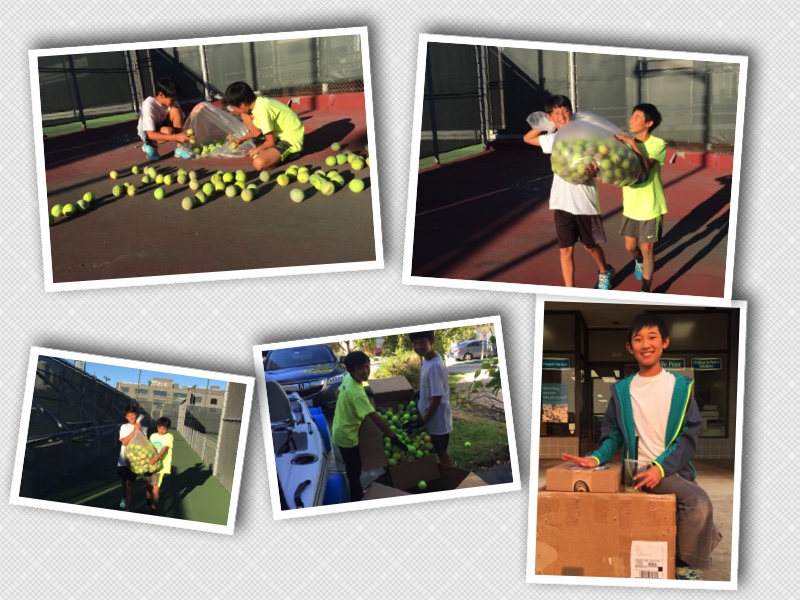 keep the shipments going...
Oct 22
Este Liu advanced to Little MO 2018 Nationals in Austin, Texas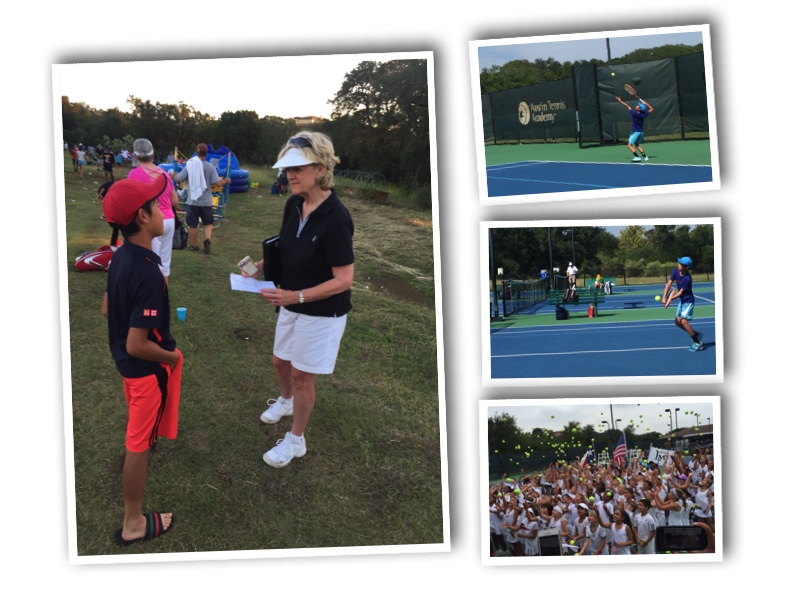 Este Liu introduce Play It On to Little MO executive director - Ms. Carol Weyman
Sep 29
Welcome Cameron and Sofia Chen to our volunteer family!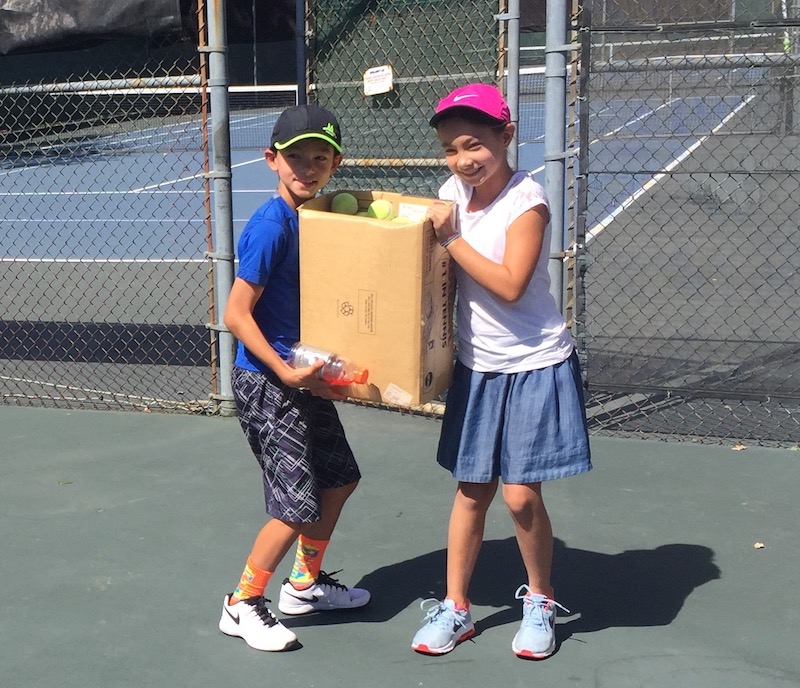 Sep 24
Another shipment. Thanks Coach Billy for the donation!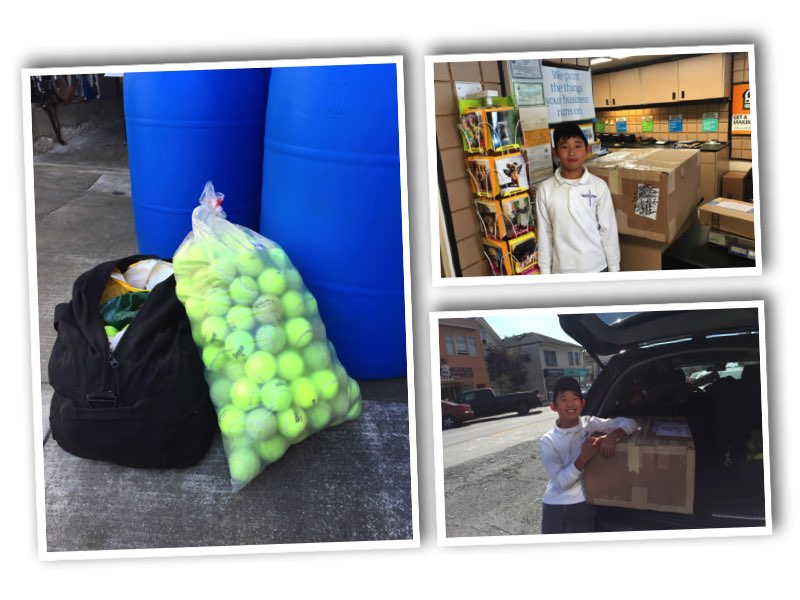 Sep 18
1st thousand Balls!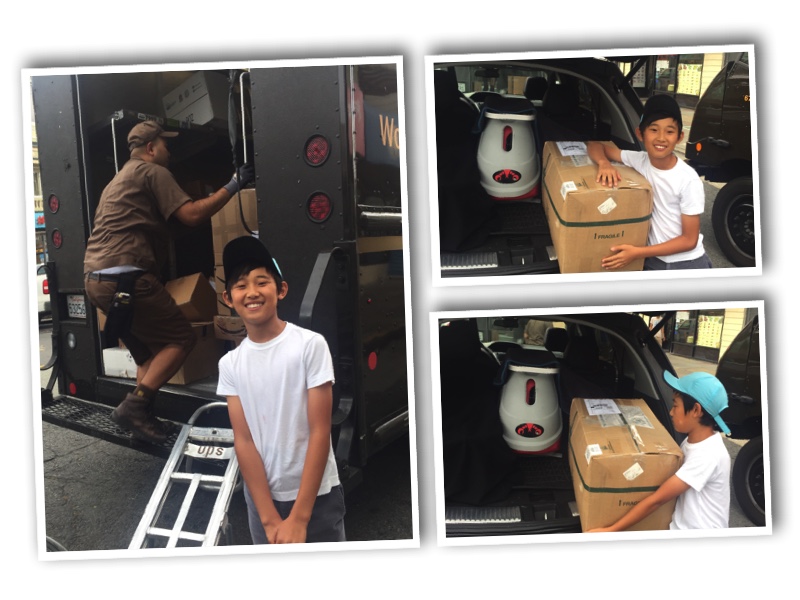 Dropped off our fourth used tennis ball shipment today and officially hit our first thousand balls recycled mark! Thanks everyone for all the support!
Sep 11
Welcome Jack Satterfield to our volunteer family!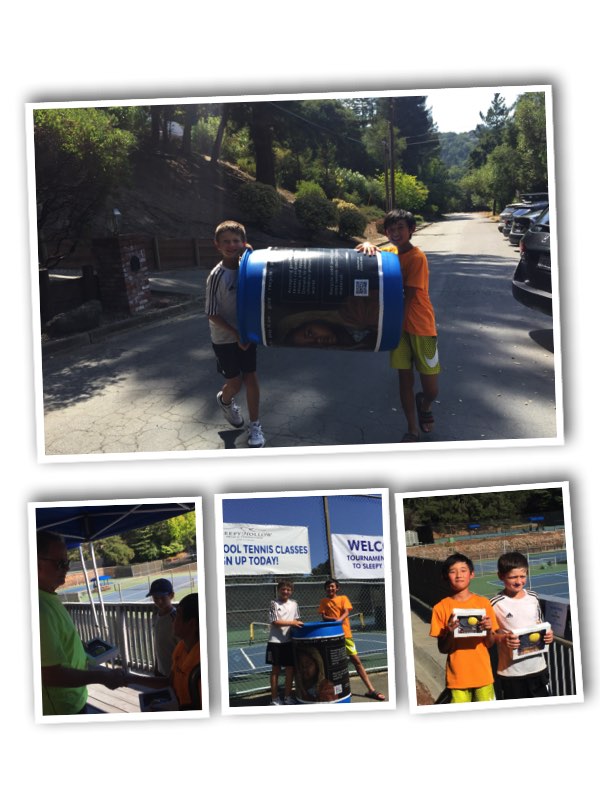 Welcome Jack Satterfield to our volunteer family! With Jack's help, our 4th collection bin is hosted by Sleepy Hollow Swim and Tennis Club in Orinda, CA. And congratulations to our volunteers Jack Satterfield and Este Liu reaching the finals of 12U Sleepy Hollow Open tournament. Great job, PlayItOn!
Sep 10
Welcome Justin Yin to our volunteer family!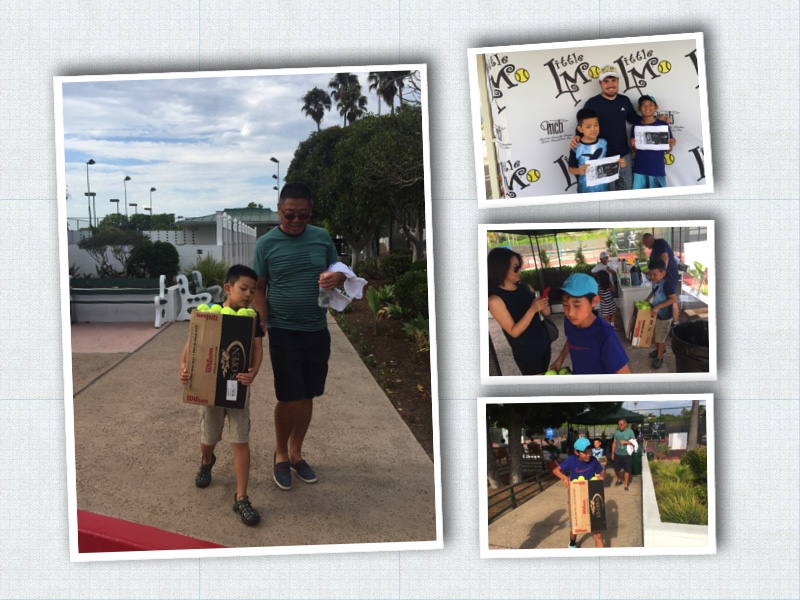 Thanks to tournament director at 20th Annual Little MO West Regionals, we collected 226 used tennis balls today, enough to send another shipment! And a warm welcome to our youngest volunteer - Justin Yin (8 years old)! Justin lives in Irvine, CA, is going to help Play It On to collect and ship in Southern California.
Sep 03
Welcome Angela and Benjamin to our volunteers family!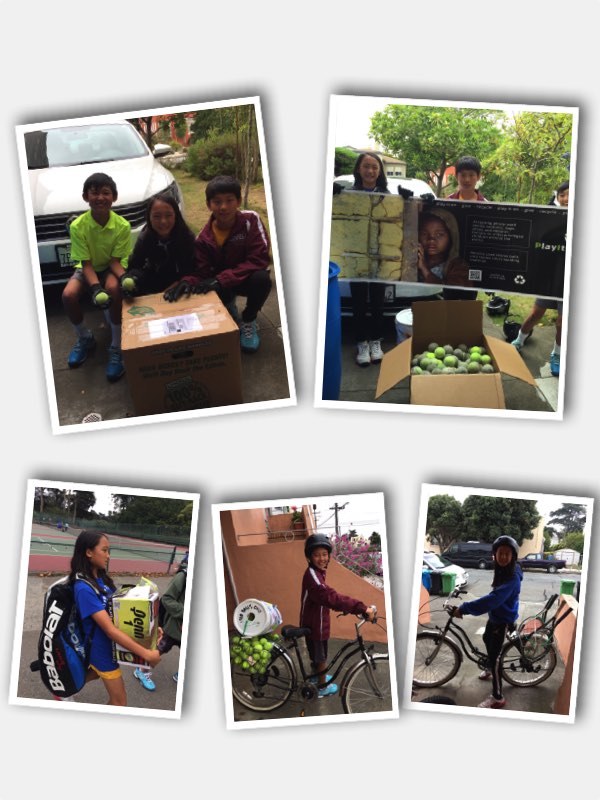 Welcome Angela and Benjamin to our volunteers family! With their help, we received 8 racquets, 5 pair of tennis shoes and hundreds of balls. Second shipment of tennis balls was prepared and sent out today.
Aug 18
3rd collection bin hosted.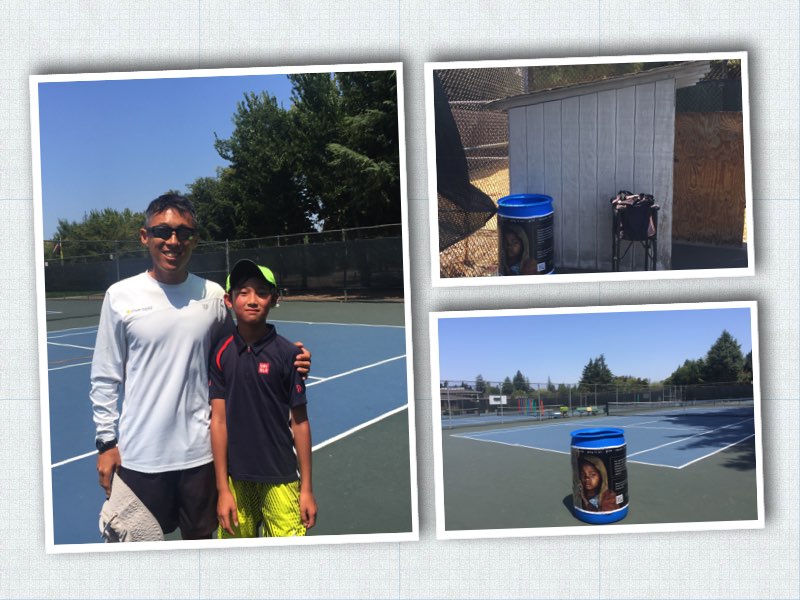 Thanks to Coach Michael for hosting our collection bin at Player Capital Tennis Academy!
Aug 17
Thank you Bay Club SF Tennis!
Thank you Bay Club SF Tennis for the generous donation! Today, we received 4 used tennis racquet s and 648 used tennis balls! Want to know how 648 feels like? Heavy!
Aug 16
Our 2nd collection bin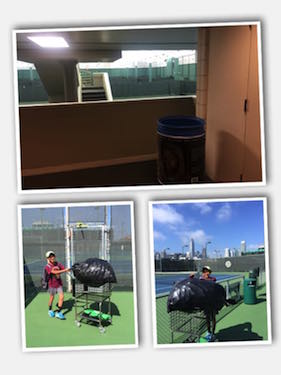 Our second donation and ball collection bin is placed at Bay Club SF Tennis! Thank you Bay Club for hosting the bin! Looking forward to coming back to empty it soon.
Aug 16
Another 46 used balls received
Thanks to tournament director at Marin Back-To-School Junior NTRP Round-Robin Challenger, we collected another 46 used tennis balls from the tournament. Almost ready to send another shipment.
Aug 13
Play it On's first used tennis balls shipment went out today!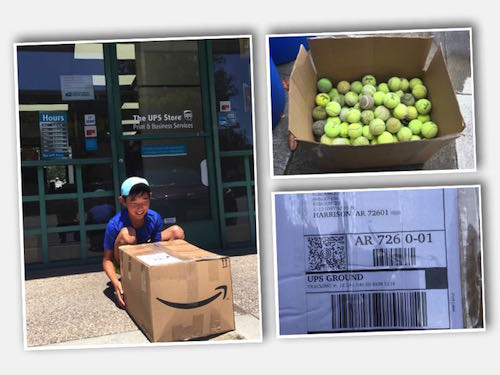 It is our first shipment to Rebounce. 200 used tennis balls saved from our landfill.
Aug 01
PlayItOn is launched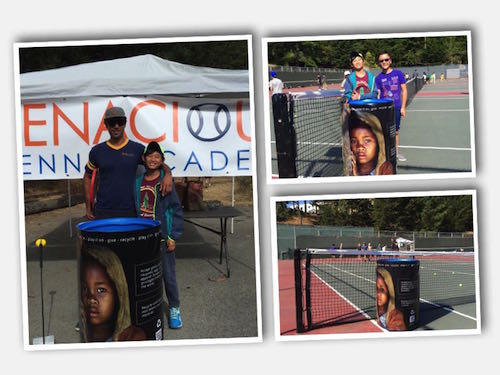 Today, we officially launched PlayItOn. Placing our first collection bin at Tenacious Tennis Academy located at San Francisco State University and handed out our first donation - tennis stroke teaching aid to the academy.
Jul 25